a better fitness experience
Fairfield is a lucky place! For a town of ten thousand, we have fantastic fitness options and you should try them all. At Boom, we make getting into shape fun! Our workouts are dynamic and change each day, so you'll never get bored. Knowledgeable coaches guide you through each movement and our community supports through every workout. Try a class, you'll love it!
Here's Why You'll Love Boom Fitness:
Starts With
Fantastic Coaching
Boom has the best coaching staff in Fairfield. We've assembled a team that combines their love of fitness with degrees in exercise science and advanced certifications in weightlifting, mobility, gymnastics, yoga-therapy, anatomy, performance running, endurance training, wellness consulting, kids training, and much more.
Combine that expertise with 7000+ classes taught since we opened in 2011 and you have a clear formula for our member's success. Try one class with any of our coaches and you will see what you've been missing.
See our coaches
No more dreading the gym
Fun Results
Gone are the days of feeling bored with your routine. Each day you come into Boom, there is a new hour long workout that your coach will lead you through and modify based on your individual needs.
We provide functional fitness that teaches you to use free weights, barbells, medicine balls, pull-up bars, running, jump roping, rowing, and others for maximum benefit. It's an engaging experience that gets results, while never being boring. We have members that have come consistently 4-5 times per week for the last six years! Can you say that about your current fitness program?
See Our Classes
We Make It Simple
Supportive Structure
Show up and there is a workout plan, a coach, and supportive like minded individuals to help you get the most out of each workout. No matter your current fitness level, we are a team that is going to get you to your goals.
Boom coaches are technique fanatics and will engrain that in you, allowing you to make sustainable progress. Our approach is well rounded. Yes, you're going to become stronger, faster, better conditioned, and more flexible but the bigger picture is we are creating a baseline for a healthy life. Together, we can make that a reality for you.
Getting better - together
Boom Community
Our fitness community is comprised of individuals of all ages from diverse walks of life. They come together with a common goal of being healthy through fitness. No matter your current age, how you earn your income, or your current fitness level our community is here to support you.
At Boom, expect for everyone to know your name. These individuals know the challenges of getting started and will do their best to support you. Outside of classes, we love to see the new friendships that have developed. We all welcome you to join us.
See Our Community
Love your gym? Our members do:
Heidi W.

Fairfield, IA

"I feel so much love when I am a part of my Boom Fitness class. When I had to stop for a while, Ti would send me gentle nudges to come back. I had to be in the right mind space to return, and every time I do I am embraced right where I am (which is usually at a low level of being in shape!)"
Jocelyn E.

Fairfield, IA

"Approachable, caring coaches; super friendly and encouraging fellow gym members; clear instruction with focus on form and progression. Modifications ensure a challenging but safe workout at every level. Attending sessions here regularly actually helped me get rid of some joint pain. You just have to trust and follow the program."
Zachary M.

US Army

"When I came to boom a few years ago my flexibility and hip mobility was so poor that I could not even squat without assistance. Now I have the best range of motion, endurance, and athleticism of my entire life. This gym is tailored for your body and your lifestyle and will push you to become a better you. I will miss this place."
Randall S.

Commander - National Guard

"This is a retty bad A$$ gym for being in little old Fairfield, Iowa. I am in pretty good shape but they push you until it hurts so good!"
Erin S.

Middle School Teacher

"My day is not complete until I get a workout in at Boom!"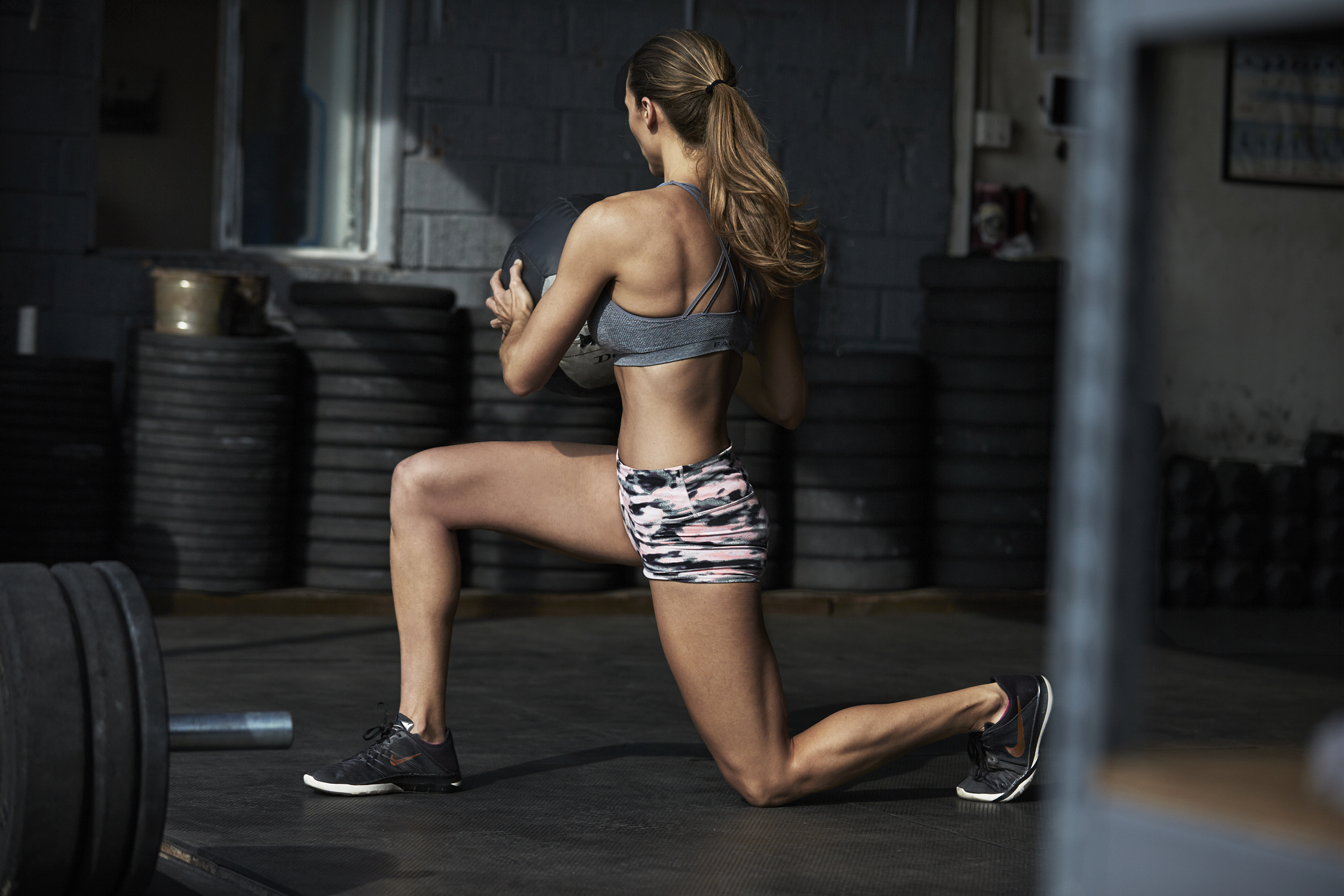 You can do this!
Free planning session by phone – no commitments.
We will discuss your current fitness level and your goals to make a plan together.
Don't worry if you're currently out of shape, that's what we are here to help with!